L'Arte non e' cosa nostra
L'Arte non è cosa nostra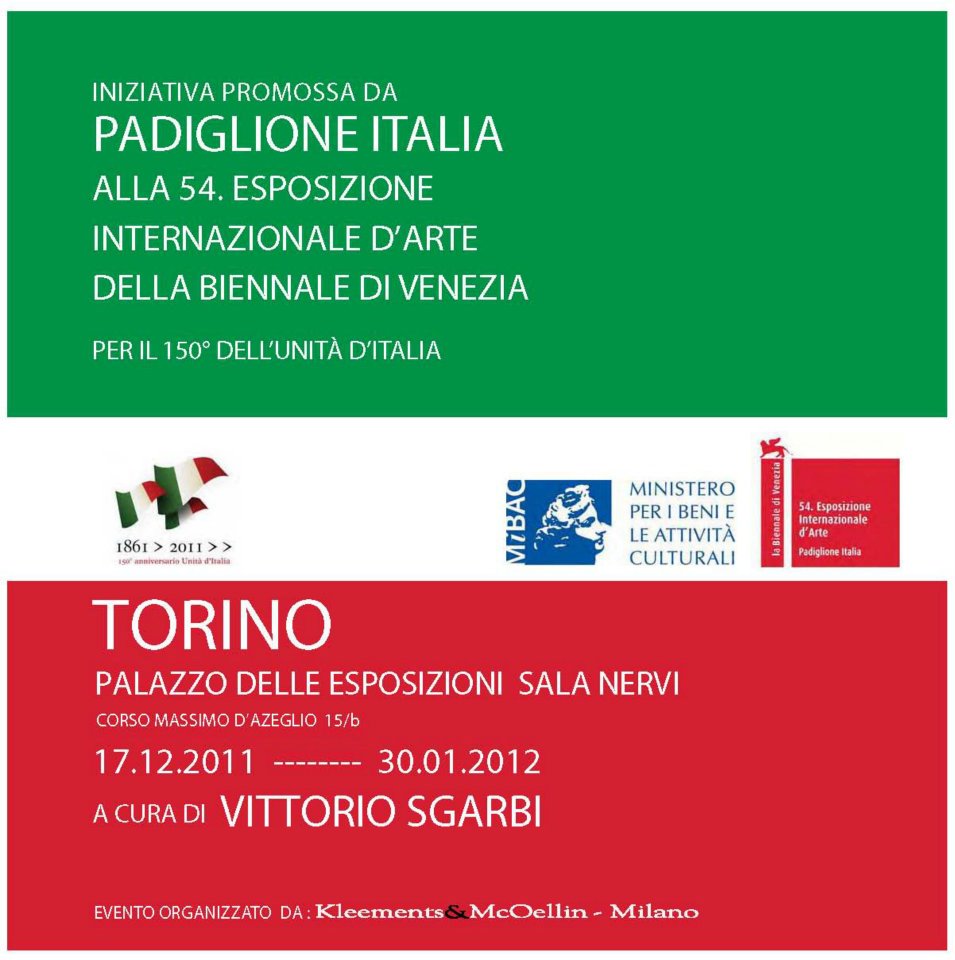 17/12/2012 00:00:00
54ª BIENNALE DI VENEZIA PADIGLIONE ITALIA- "L'ARTE NON E' COSA NOSTRA"
Lo stato dell'arte nel 150° dell'Unità d'Italia
TORINO - PALAZZO DELLE ESPOSIZIONI SALA NERVI
17 Dicembre 2011 Inaugurazione ore 19:00
Ho partecipato con un opera inedita, fotografia più video.
"Coma Profondo" 2011.
54th BIENNIAL OF VENICE HALL ITALIA- "ART IS NOT 'WHAT OUR"
The Art of the 150th anniversary of Italy
TURIN - PALACE OF EXHIBITION HALL NERVES
December 17, 2011 Opening 19:00
I participated with a new work, more video photography.
"Deep Coma" 2011.